Gotham Gazette Pushing Back, Board of Elections Head Insists on 'Personal Responsibility' for Voters by Samar Khurshid
Pushing Back, Board of Elections Head Insists on 'Personal Responsibility' for Voters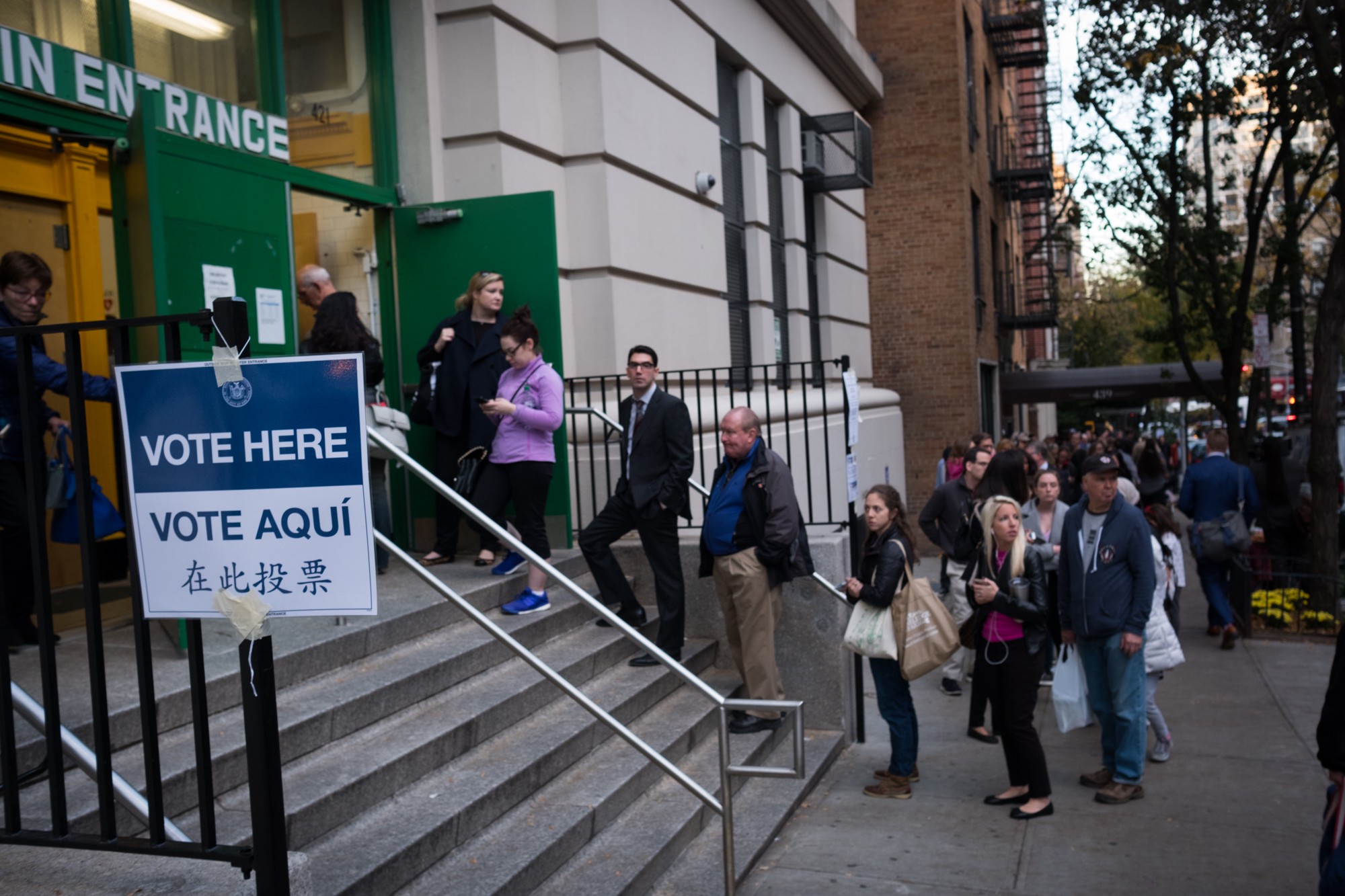 The executive director of the New York City Board of Elections said at a City Council budget hearing on Friday that recent failings by the board, revealed in a WNYC report, were not entirely the BOE's responsibility and that voters in New York needed to step up their participation and involvement in ensuring that their votes count.
WNYC radio's Brigid Bergin reported last week that more than 78,000 affidavit ballots, out of 168,000 cast by voters whose names were not listed in voter rolls in last year's presidential election, were disqualified by the BOE and the board did not notify those voters in time for them to challenge those decisions in court and possibly have their vote count. Voters fill out affidavit ballots when they believe there is a mistake about their enrollment status, typically when their name is not in the sign-in book when they show up to cast a ballot.
If it is not counting an affidavit vote, the law requires the board to notify affidavit voters immediately by mail and those voters have 20 days to appeal. But, as WNYC found, the board only began sending notifications two days after that deadline passed and was still sending some as of last week -- six months after the election.
Friday's City Council hearing of the Committee on Governmental Operations was part of the ongoing round of hearings on Mayor bill de Blasio's executive budget proposal. A new fiscal year 2018 budget is due by July 1, with the mayor and the Council needing to agree on a spending plan by then. While the BOE is governed by state law, it is funded through the city budget and the City Council has oversight. The mayor and Council have virtually no control, though, over BOE operations and personnel.